This post may contain affiliate links. I may receive commissions for purchases made through links on this post (at no extra cost to you).
One of the biggest worries of a breastfeeding mom is breast milk production. Not producing enough milk is a big concern that causes a lot of new mothers to try milk production supplements. There are many different supplements on the market. Here I will go into more on the effectiveness of the Legendairy Milk line of supplements.
Do Legendairy Milk supplements work? They might work for you. The scientific research on milk supplements is scarce, and every mothers' journey with breastfeeding is different. There are a variety of different types of milk supplements made by Legendairy Milk. They are all-natural and get good reviews. You will not know whether Legendairy Milk supplements work for you until you try them.
Even though women have been breastfeeding for ages and using herbal supplements to help milk production, there is little scientific evidence to support the efficacy of these supplements.
Despite the lack of adequate studies about milk supplements, many breastfeeding moms try them out.
Legendairy Milk is a popular brand of milk supplements. It was founded by a mom for moms. You can check out all the awesome reviews here on Etsy.
Legendairy Milk products are all-natural and there are a variety of Legendairy Milk branded products to choose from. Knowing more about the brand may help you decide if these supplements are right for you.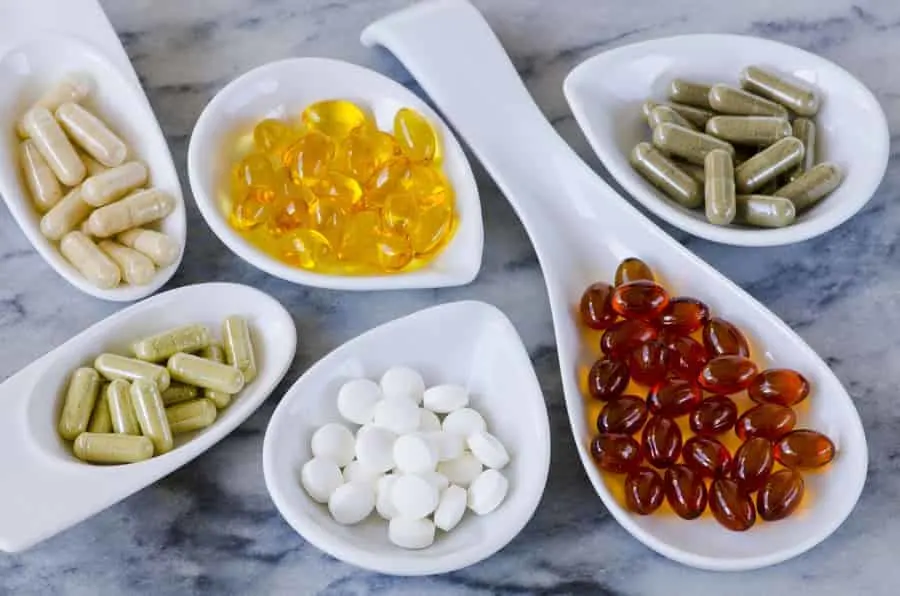 What Makes Legendairy Milk Different?
Legendairy Milk products use organic ingredients with no additives or preservatives. Some of the products are also kosher. The ingredients used in these products are all plants that have a history of increasing milk production in animals and women.
There have been no scientific studies or clinical trials for Legendairy Milk products, but the ingredients used in the products have all undergone some clinical testing that while limited, may provide comfort to new mothers.
The ingredients used in Legendairy Milk supplements are alfalfa, anise, black seed, fennel, goat's rue, ixbut, milk thistle, moringa, Shatavari, and/or Torbangun depending on the supplement.
The Legendairy Milk website lists all ingredients and provides links to several studies and clinical trials that were conducted on those ingredients.
A unique feature of Legendairy Milk products is that they are fenugreek free. Fenugreek is commonly used by women to help promote breast milk production.
Legendairy Milk does not use fenugreek because of the undesirable side effects that it can cause. These include gastrointestinal side effects, allergic reactions, thyroid problems, low blood sugar, and bleeding.
Legendairy Milk supplements are also sugar-free. The company does not sell lactation cookies or brownies because those types of treats are filled with carbs and sugar.
Some of those treats contain the daily amount of recommended sugar for women. The company is sensitive to women who suffer from insulin resistance.
You can read more about some of the side effects of sugary lactation cookies in my article here.
What to Consider Before Taking Legendairy Milk Supplements
Legendairy Milk products are all-natural, but like any supplement or drug, you should make sure you are educated about the product before using it.
Always consult with your healthcare provider before using Legendairy Milk Products to make sure they are safe for you and your baby.
Learn About Potential Side Effects
These supplements, like most vitamins and supplements, are not approved by the Food and Drug Administration. Side effects can occur.
If you are taking medication or other supplements, or have allergies or illnesses, Legendairy Milk products may not be right for you.
Always take the supplements as directed. The supplements should not be taken while you are pregnant. Even though they are all-natural, taking too much could be harmful.
If you start taking Legendairy Milk supplements and your baby or you experience adverse effects, you should stop using the supplements and see your healthcare provider.
See What Other Moms Have to Say
I personally had a good experience using their products. When I was looking for something to boost my milk production, I definitely wanted a supplement that was free of fenugreek.
I thought reading the reviews was really helpful. Although it is a personal journey, hearing what other moms who have tried Legendairy Milk have to say may help you decide if it is right for you. You can read all the amazing reviews here on Etsy.
If you click here, you can read the reviews on their website and see the most popular products.
Legendairy milk, like many supplements, has mixed reviews around efficacy, but overall, reviews of the product are favorable.
If you are interested in trying them out, use this link to get a 10% discount coupon on your order!
Take Care of Yourself
Taking milk supplements alone will not solve your breast milk production problems. If you are not producing enough breast milk, you should look to see what else you can do, in addition to taking supplements, to help bolster your supply.
Staying hydrated, getting enough rest, and pumping or feeding frequently all play a role in your milk production.
How Do You Know if Legendairy Milk Supplements are Working?
It may be difficult to know if Legendairy Milk products are working. Unless a mother only pumps breast milk, it is impossible to know exactly how much milk you are producing.
If you are exclusively pumping, you'll know based on your pumping output.
If you are nursing or doing a combination of nursing and pumping, then you can check to see if you feel "more full" before feeding or pumping.
Something else you can try is to start pumping for 5 to 10 minutes after a feeding session. This can work especially well with the morning sessions.
The first few days that you start the supplements, you may not be able to pump much milk after feeding. You may start to see an increase over time (assuming that your baby didn't drink the extra milk).
Another thing to try is to go to a session with a lactation consultant or a breastfeeding support group. While there, you can do a weighted feed and see how much milk your baby was able to transfer during the session.
It can take 7-10 days to know if a supplement is working. Be sure to stick to one supplement long enough to determine if you are starting to see an increase in milk production.
Additional Factors If You Have A Dip In Milk Supply
Here are a few other things to look into if you are trying to boost milk supply.
Latching
If you nurse your baby, a proper latch is important. If your baby is not latching properly and emptying the breast at each feeding, this could decrease your milk supply. Consulting with a lactation consultant may be helpful to ensure your baby is latching properly.
Staying Hydrated
Mothers must stay hydrated to keep up breast milk supply. Dehydration is a common reason that breast milk supply decreases. Mothers are busy and often forget to eat and drink.
In addition to water, there are a few great drinks you can try to help you stay hydrated. For more details, check out this article I wrote about the body armor drink and milk supply.
Frequency of Feeding/Pumping
The amount of milk that you produce is based on the number of times you empty in a day. You may have heard this referred to as "supply and demand".
The exact number of feedings or pumping will vary for each mom. Skipping night feedings or pumping may cause milk production to slow down.
You can also check out my article on power pumping to boost your milk supply if it has dipped due to a reduction in the number of feedings.
Medications, Herbs, and Spices
While breast milk supplements contain herbs that help increase supply, there are medications, herbs, and supplements that are known to decrease milk supply.
Sudafed may decrease milk supply. Sage, peppermint, oregano, and parsley are a few of the herbs that are said to decrease milk supply. kellymom.com does a good job of highlighting the potential culprits that may be keeping your milk supply low.
Medical Conditions
Difficult pregnancies and underlying medical conditions may be the reason your milk production is not keeping up with demand. Seeking advice from your health provider is encouraged to figure out if this is the reason your milk supply is low.
Many women have claimed that Legendairy Milk supplements increased their milk supply, but these supplements will not do the job on their own.
It is imperative to follow suggested breastfeeding guidelines and take care of yourself to have a fighting chance of keeping your milk supply steady.
Which Legendairy Milk Product Works Best?
Unfortunately, there is no right answer to this question. Each mom and her breastfeeding journey are unique.
Legendairy Milk makes a variety of products for breastfeeding mothers, but each product contains a different main ingredient. You may have to try more than one product to know what will work best for you.
Personally, the Liquid Gold supplement worked the best for me. But, I recommend checking out the bundle of three of its most popular products, Liquid Gold, Pump Princess, and Milkapalooza. The bundle allows you to try all three at a discount to see which one works best for you.
The Key Things To Remember
Legendairy Milk is a popular brand of milk supply supplements. It has favorable reviews online, and it is all-natural. If you are looking to try milk supply supplements, Legendairy Milk supplements are a good place to start.
Every breastfeeding mom has different needs, so trying supplements out is the best way to determine if they will work for you. You should consult with your health care provider before taking supplements and only take them as directed.
Must-Have Pumping Gear
Hear are a few of my favorite pumping items that made my life so much easier.
Breastfeeding and Pumping Tips
Don't forget to SAVE this to your Baby or Breastfeeding board on Pinterest so you can find it later.
You can also follow me on Pinterest at PumpingMamas to get more great tips!
References
https://www.ncbi.nlm.nih.gov/pmc/articles/PMC5158159/